It rarely happens to a core gamer to skip his/her PC or console gaming session in order to play a … mobile game. If you're not too attached to mobile gaming like me (unless I'm playing a turn-based RPG title in the Warhammer universe), you might be inclined to disregard all the news about mobile games that aren't ports of well-known PC/console franchises (or a continuation). But as Deckard Cain says sometimes it's better to "stay awhile and listen" before throwing yourself into the fray of battle.
So, the folks over at Lorraine, an independent Romanian gaming studio, have just soft-launched their first original mobile game. It's called Link Twin and it's a puzzle that plans to put your brain to work even when you're relaxing.  As the name suggests, Link Twin features a pair of twins linked together, who are moved around on a chessboard-like area. If you remember Brothers – A tale of two sons, Link Twin has some resemblances with that title, though the game mechanics are a little bit different.
In Link Twin, players have to move the twins into two pre-defined spots on each map. The less moves you use to achieve this goal, the higher your score. Although the game starts easy, it will get harder and harder as you complete the first chapter. Each of these chapters include 20 levels, but in order to unlock the next chapter you will need to pay an amount of resources that you win each time when you complete a level.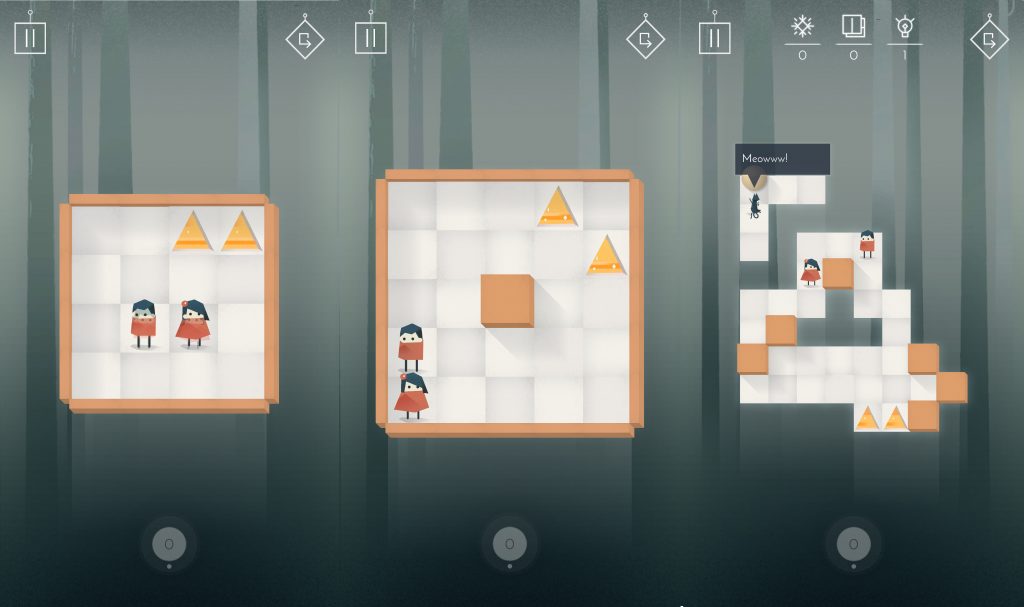 What makes Link Twin special is the simple game mechanics. As da Vinci once said "simplicity is the ultimate sophistication," so while the mechanics are simple the game becomes increasingly more complex as players complete additional levels. There's also a story behind Link Twin which I didn't find that worthy, but hopefully that will be fixed by the time the game gets launched this fall.
I've been playing Link Twin since alpha and the first thing I've noticed is how addictive it can be. The beta version introduces a few new factors into the mix to keep the game interesting, not just addictive. I just wished they were presented to players in a funnier and more meaningful way. The game features minimalist, flat design, as well as ambient music that provides a more intimate atmosphere for the player. That's another aspect that I like about Link Twin.
I'll be speaking more about this game when it will be officially launched, but until then you can install it for free if you own a Samsung smartphone/tablet and live in the United States, Canada or Romania. It's only available via Galaxy Apps for Samsung smartphones, so don't look for it in Google Play Store just yet. Link Twin will be officially launched on Android, iOS and Windows Phone platforms on September 26.